There is a $350.00 per plot charge for anyone who is not a descendant of the Nichols Family.
There is a $350.00 deposit to be paid at the time of all burials, family and non-family, for a permanent grave marker. Should you put an approved grave marker in place within one year, the $350.00 deposit will be returned to you. If you fail to place an appropriate marker within one year, the cemetery board will use the deposit to purchase and place a stone. This is to ensure the identity of those interred is recorded in cemetery records and on the site itself.
There is a $20.00 per plot annual maintenance fee, which helps with the upkeep of the cemetery throughout the year. There is also an option to pay a one time $400.00 per plot fee for perpetual care. This fee applies to family members of any person buried in our cemetery. This fee can be paid at the annual Nichols Family Reunion held each Memorial Day weekend in Lepanto or mailed to: Nichols Cemetery Fund, 402 Poinsett Street, Marked Tree, AR 72365 or Nichols Cemetery Fund, 231 West Riverside Drive, Marked Tree, AR 72365-2017
The Nichols Cemetery requires the use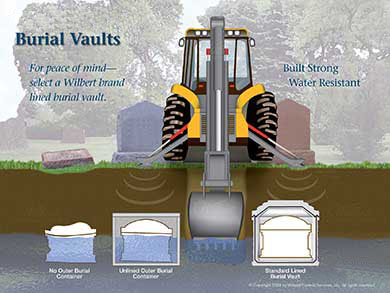 of an outer burial container for ground burials. The minimum requirement is a concrete grave liner. This will keep the ground from sinking during periods of heavy precipitation or when heavy equipment must be brought into the cemetery. Please ask your local Licensed Funeral Director for more information on the types, styles, and materials available. All funeral homes will be able to explain the benefit of the outer burial container, as well as the features and materials used to produce the container.

An information sheet (available from local funeral homes around Marked Tree or by emailing us) is required for cemetery records. Our cemetery has some very old graves, and unfortunately there are many markers in our cemetery that only mark the grave, but do not identify the person buried there. We have been working diligently for the last several years to make sure that burials from our generations do not "slip through the cracks." Please help us make sure all burials are documented in the cemetery records and that the deceased is listed in the "Interments" section of our website. If you have any information we may be missing, PLEASE contact us!